It is important to buy from and support mental health clothing brands. This is because the statement pieces produced by these businesses are not only aimed to spread awareness about mental health, they also take the stigma and shame for these types of diagnoses away. Reducing the stigma is very important because it encourages more people to step out of the shadows and seek the help they so desperately need.
It is also quite inspiring to wear clothing pieces that speak up about the invisible battles so many of us fight every single day. With the right statement shirt, hoodie or accessories, you can stand tall and proud knowing that you are a tough survivor.
Here is a quick look at the best clothing brands to buy from if you want to support a noble cause and help reduce the stigma associated with mental health conditions.
The 7 Best Mental Health Clothing Brands
A lot more companies have started directing their focus towards mental health issues since the Covid breakout because this deadly disease has made such a huge impact on people's mental stability.
Mental Health America has reported a 93% increase in anxiety sufferers and a 62% increase in depression screenings from 2019 – 2020.
With these shocking figures, we can all agree that any organization that helps people who suffer is definitely worth our support.
Here is a quick look at the 7 best clothing companies to buy from if you want to help others who also suffer from mental health conditions.
You Are Enough Co.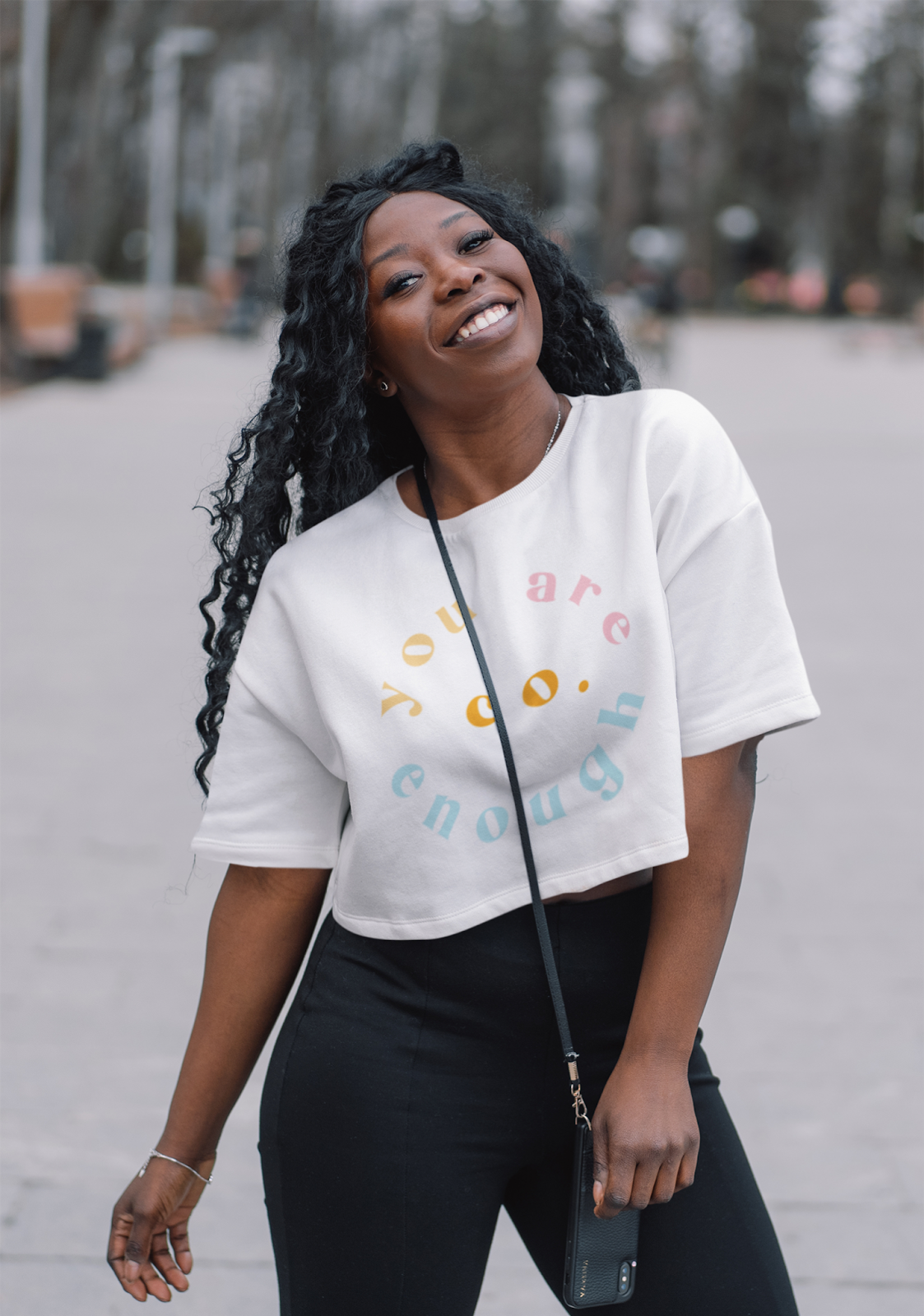 You Are Enough Co. was founded by Natalie Oniszk-De Vincenzi after she lost a close friend to a mental health battle.
This clothing brand features a wide range of apparel items and accessories that have uplifting slogans. Phrases like "I See You", "You Matter", and "It's Ok Not To Be Ok" are all designed to help people feel like they still have a purpose and that they still belong in our modern and often insane world.
You Are Enough Co. deserves the first place on our list because 100% of this company's sale proceeds go to mental health awareness programs and toward research for mental health conditions.
Stay Wear
Stay wear is a fashion brand that promotes self-acceptance and encourages others to stay kind. Their clothing ranges make it very clear that they promote mental health awareness since most of their clothing items in one way or another highlight this subject.
One of their most popular mantras is the "Stay Kind" phrase and they encourage people to motivate others online through their hashtag "#IChooseToStay" where online communities share why they choose to stay and keep trying. The mental health advocates are especially active during mental health awareness month.
Stay Wear also donates 10% of its profits to mental health organizations like the American Foundation for Suicide Prevention.
Madhappy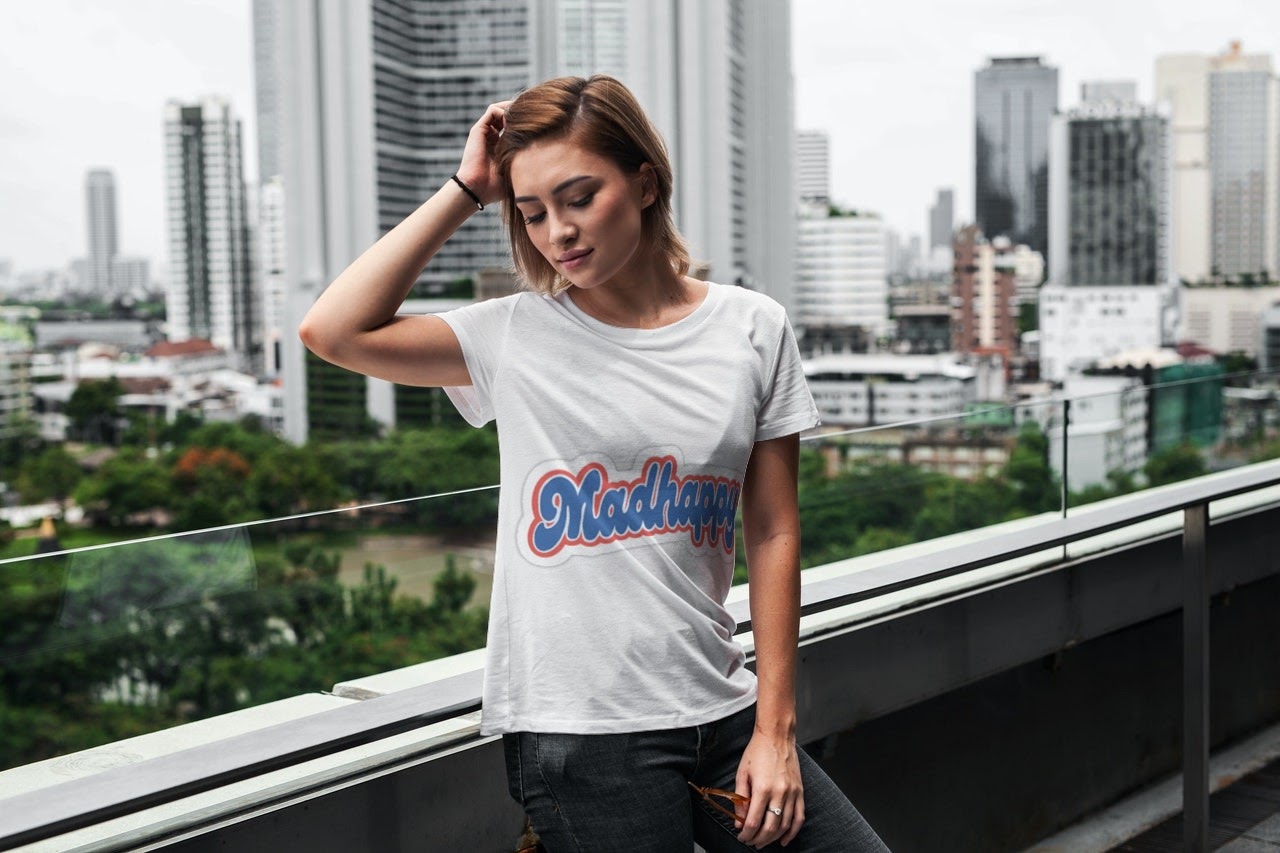 Madhappy has been working hard to create a more positive and optimistic world since 2017. They often encourage people to step into the outdoors through social media posts and their ranges of outdoor clothing because they want to encourage the benefits of spending time outside and promoting physical health.
Their clothing ranges mostly include comfortable activewear or loungewear with encouraging mantras like "Inhale Exhale", "Feel Your Feelings", and "Empathy is Free".
Madhappy created their own resource hotline – The Local Optimist – that helps people who struggle and their blog is usually packed with guides to help people through tough times.
The Mayfair Group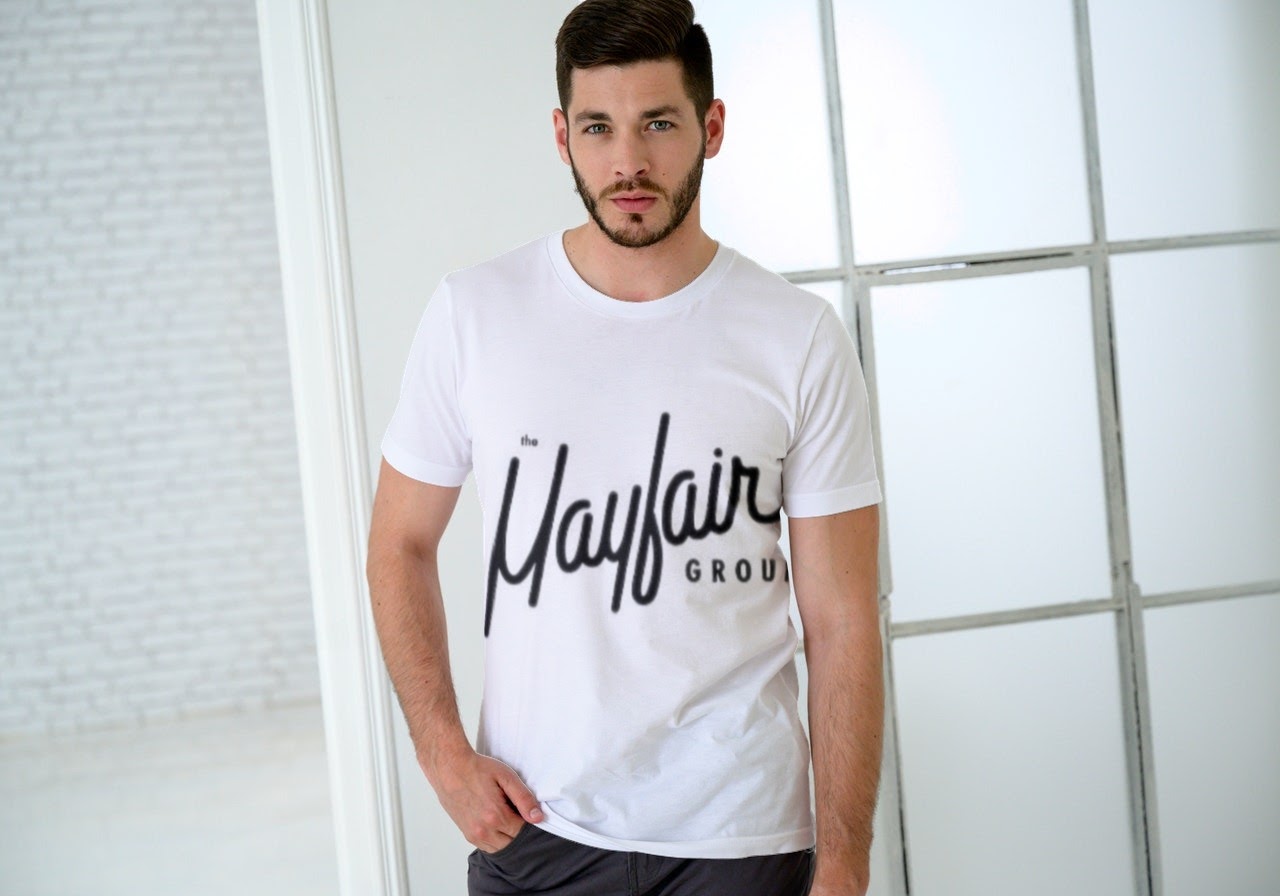 This clothing brand is a keen advocate of mental health conditions. Their clothing range consists mostly of comfortable loungewear items with bright and uplifting images. Many pieces with phrases like "Empathy", "Made You Smile", and "It Costs Zero Dollars To Be A Nice Person" are all very popular and perfect for uplifting the spirits of others.
The Mayfair Group is a clothing brand that teamed up with The Mental Health Coalition as well as Active minds. They created the Answers May Vary Campaign and donate a minimum of $10,000 to these foundations. Their donations include $1 for every use of their hashtag "#answersmayvarychallenge".
Sadire
Sadire was founded by Daniel Hoban who suffers from depression and loneliness. His personal emotional battles have encouraged him to recently launch a clothing collection that supports others with these conditions.
His range, The Great Indoors, features a collection of comfortable, yet stylish loungewear items. These clothing pieces are designed "to bring comfort in uncomfortable times." These items are designed with simplicity and comfort in mind.
Sadire also donates 10 percent of proceeds from this clothing range to The National Suicide Prevention Lifeline.
The Local Love Club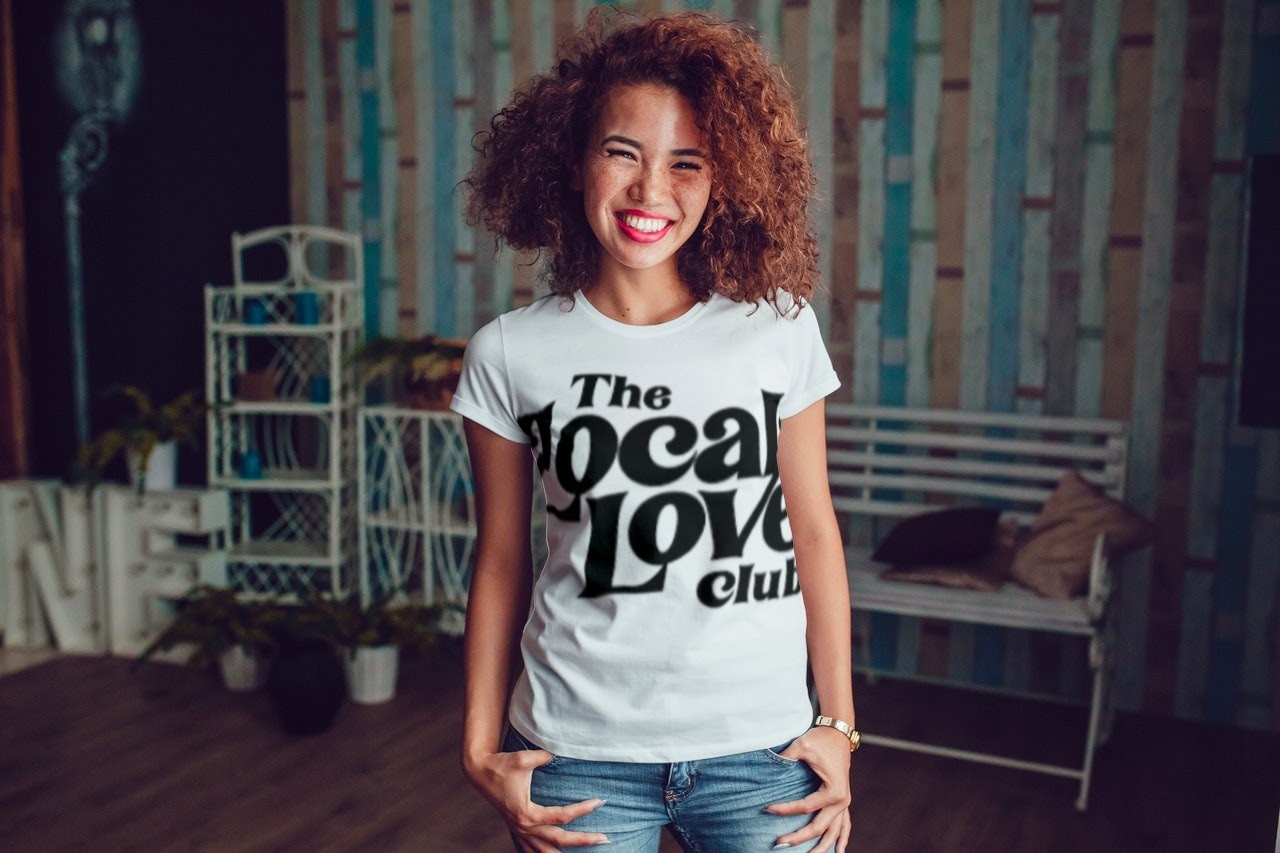 The Local Love Club was founded by celebrity stylist Maeve Reilley. This clothing brand focuses on leisurewear and encourages people to be kind to themselves and others.
All of their loungewear items are very comfortable to wear and they feature stylish graphics with phrases like "Thank You For BHeing Kind" and "I Hope You Know How Loved You Are".
A portion of their proceeds for each purchase is donated to the Kind Campaign. This campaign is a nonprofit organization that creates awareness for children who are bullied in school.
Happiness Project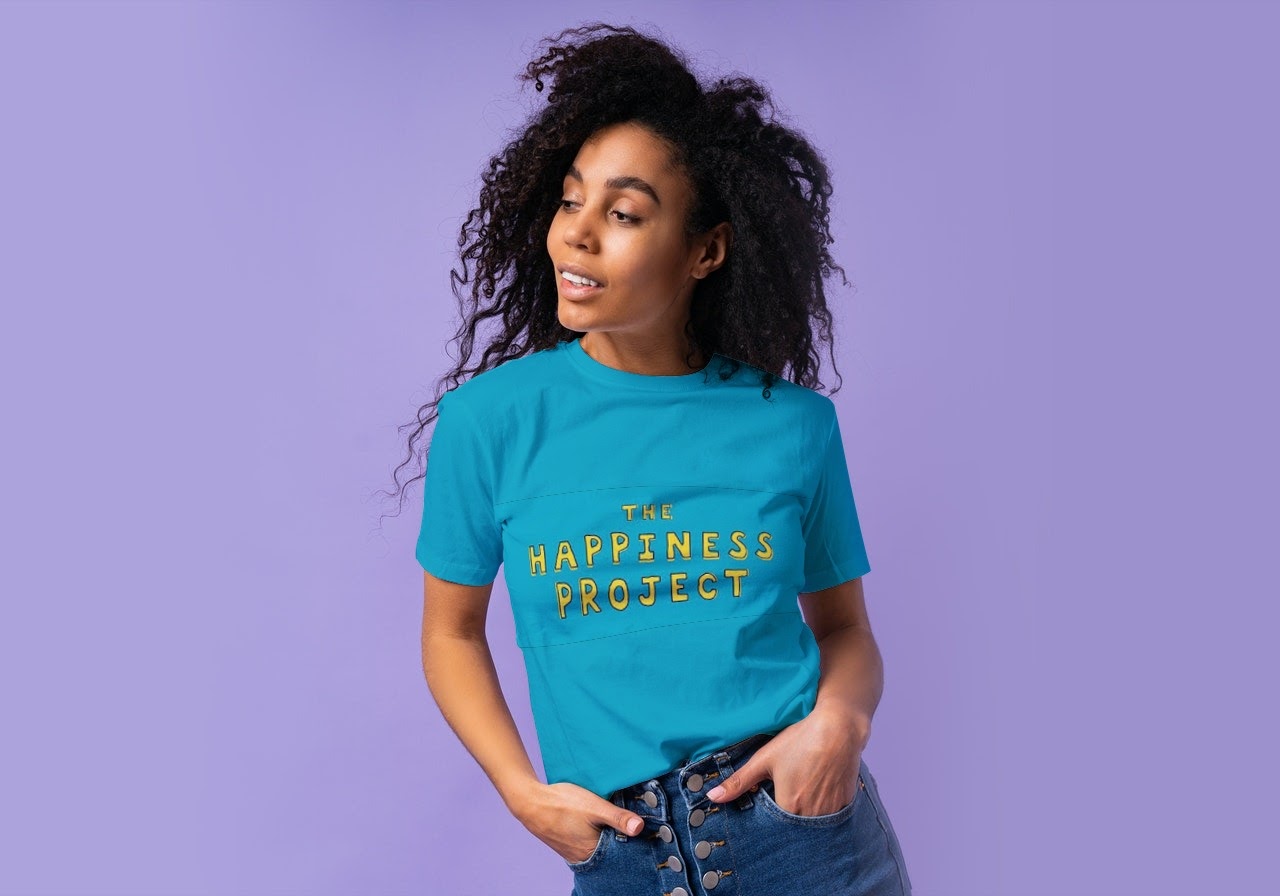 The Happiness Project's goal is quite obvious. They aim to spread happiness. Their website features lots of digital tools, mental health resources, and insights to help you form good and happy projects.
They also sell a wide range of products like stickers, journals, mugs, and clothing items that motivate people with phrases like "Onward & Upward" and "The days are long but the years are short."
15% of their profits are also donated to The American Foundation of Suicide Prevention.
Final Thoughts
Supporting these mental illness clothing brands is one of the best things you can do for others who suffer because these companies work so hard to protect and help those that suffer. We do hope that this guide helped you find a good clothing brand to buy from and we invite you to have a look at some of the other guides and tips on MentalHealthMvmt.