Who doesn't listen to music nowadays, every day? We are in a time where music is present at our fingertips or wherever we go. It is the most widespread artistic medium by far. Thanks to it, you find an infinite number of themes being addressed -including mental health issues- in popular music songs, with some of them turned into true classics.
The effects of music on mind and mood are profound and diverse and, if used to spread messages and stories about mental health, it becomes a powerful resource to raise awareness about them. Artists also make catharsis, and give an example and messages of hope to those who have suffered from them.
Songs telling stories of depression, anxiety, among other psychiatric disorders, as well as grief and suicide, continue to appear and increase their presence in popular music. You may find them in various genres: from pop, through rock and hip-hop, to even albums focused on the subject.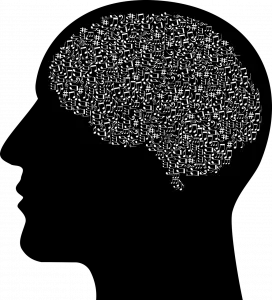 The following are some of the most outstanding songs on these topics:
Top 11 Mental Health Songs and Lyrics
"Anxiety" by Julia Michaels featuring Selena Gomez
"My friends, they wanna take me to the movies
I tell 'em to fuck off, I'm holding hands with my depression
And right when I think I've overcome it
Anxiety starts kicking in to teach that shit a lesson"
Those are the first lines of the song, showing that it gets right to the point about the problem. Two young girls make catharsis about the social challenges of feeling depression and anxiety and the feeling of misunderstanding about it.
Mental health is health, and therefore, talking about these issues is of great importance, no matter what age you are, as well as listening to your children and family members, and being attentive to support them at any time they need it, or even intuit when they need help and don't know or are afraid to say it.
"Pennyroyal Tea" by Nirvana
"I'm on warm milk and laxatives
Cherry-flavored antacids
Sit and drink Pennyroyal Tea
Distill the life that's inside of me
Sit and drink Pennyroyal Tea
I'm anemic royalty."
Kurt Cobain is one of the most emblematic stars in the rock history of the '90s, well known for his mental health struggles and drug addiction. He describes in this song, in a more discrete way, how he confronted such issues.
This song, although released in 1993 shortly before his tragic death, was written in 1990. This confirms that he had been struggling for a long time.
"Blank Space" by Taylor Swift
"Screaming, crying, perfect storms
I can make all the tables turn
Rose garden filled with thorns
Keep you second guessing like
"Oh my God, who is she?"
I get drunk on jealousy
But you'll come back each time you leave
'Cause, darling, I'm a nightmare dressed like a daydream"
Now moving back to the present with a recent release from Taylor Swift. In this case, the problem addressed is mood regulation. She also points out disappointments in love which lead to ephemeral or shallow relationships, as many of these people get used to not opening up anymore for fear of rejection, or the inability to manage their emotional instability.
"Hunger" by Florence + The Machine:
"At seventeen, I started to starve myself
I thought that love was a kind of emptiness
And at least I understood then the hunger I felt
And I didn't have to call it loneliness."
Another song that addresses the problem from the very beginning, without any covers. Florence Welch confesses her history of eating disorders and various addictions. Relying a bit on sarcasm, Florence recreates in this musical piece the situations girls with these difficulties frequent, and the feeling of deep existential emptiness in this kind of life.
"Fix You" by Coldplay
"Lights Will guide you home
And ignite your bones,
And I will try
To fix you"
https://www.youtube.com/watch?v=AEp08vVYreg
Not all songs about mental health problems are negative. There are artists taking advantage of the power of a microphone to remember that there's always an open window available. This way, people with these difficulties may feel encouraged to seek help, either with a professional or with a loved one.
"Wake me Up When September Ends" by Green Day
"Like my father's come to pass
Twenty years has gone so fast
Wake me up when September ends"
Memories and feelings for a love as deep as that of a relative can remain for life, even in the heart of punk rock star Billie Joe Armstrong, lead singer of Green Day.
In this song, he recalls and expresses in a subtle and very real way the feelings and intense scenes related to the death of his father, which occurred when he was only 10 years old.
"Now I'm In It" by Haim
"Locking all the doors to my house,
I'm alone in my head
But I wish you were in my bed
Can't get a read on myself
Gotta change this situation"
Haim opens up in this song to express the problems of anxiety, depression, and isolation that she experienced, but emphasizing her continuous attempts to get out of those problems, which is important, to remind those who listen to her that there can always be a light on your path, and sometimes these falls are an opportunity to get up wiser and stronger.
"Hurt" by Johnny Cash
"If I could start again
A million miles away
I would keep myself
I would find a way"
"This song is not mine anymore" was the comment given by Trent Reznor, the Nine Inch Nails frontman and original writer of this song, which has become one of the best covers in history. For this version of 'Hurt', Johnny Cash turns a song about self-esteem problems and suicidal ideations into a deep confession close to his death.
"Ye" by Kanye West (Album)
"That's why I fuck with Ye
That's my third person That's my bipolar sh*t, n*gg* what
That's my superpower N*gg* ain't no disability
I'm a superhero, I'm a superhero."
This album's cover displays the following: "I hate being bi-polar is awesome".
The lyrics above are from the song "Yikes", included in Kanye's studio album "Ye" dedicated to mental health, specifically bipolar personality disorder, which the artist himself has resented. With this popular rap music album, he also aroused complaints about glorifying such kinds of problems or making them look like "a superpower".
"Help!" by The Beatles
"Help! I need somebody
Help! Not just anybody
Help! You know I need someone
Help!"
If we were to define this classic by its upbeat rhythm, we would say that it is just another happy song. However, its lyrics start talking directly about the need for the help of its author John Lennon, who confessed that this was one of his most honest songs, which was released in 1965, at the peak of The Beatles' popularity.
"Praying" by Kesha
"Well, you almost had me fooled
Told me that I was nothing without you
Oh, but after everything you've done
I can thank you for how strong I have become"
Kesha expresses the suicidal ideations and existential emptiness she went through due to the sexual harassment and abuse from one of her record label executives.
She commented that writing this song was a liberation, and clearly expresses it in the lyrics, as she not only overcomes her problem but forgives and wishes the best to the one who hurt her. A great message for everyone.